Planning a Memorial Service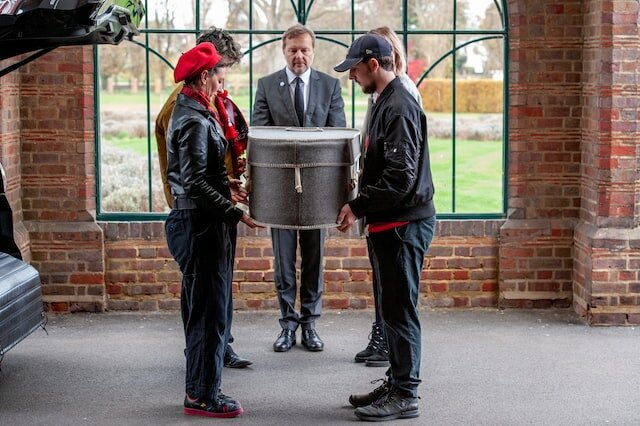 Is your friend tasked with arranging the cremation services Flint, MI, and do you want to help them out? Luckily, you've landed on the right platform. Standing by and helping your friend during such overwhelming times give them moral support as well as help them avoid unscrupulous decisions.
For a grieving person, a good friend at the side can make all the difference between agonizing stress and the freedom to mourn and honor the loved one.
SUPPORTING YOUR FRIEND WITH THE FUNERAL ARRANGEMENTS
A lot of planning and thinking goes into arranging a funeral. It is hard to make sound decisions when you're in a heightened emotional state because of grief.
This is where you, the friend, come into play. Here's how to help a friend plan a perfect funeral event:
1. NOTIFY FRIENDS AND FAMILY
Start with guiding the friend to notify all the friends and family that should attend the event. Particularly the ones who live at a distance.
If your friend is comfortable providing you with the information, take over notifying people about the service. Out-of-town people will need to make plans, so the quicker they know, the better for them.
2. GO TO THE FUNERAL HOME WITH YOUR FRIEND
First of all, you do the driving and let your grieving friend relax as much as possible. On the way, you may want to discuss what they should expect at the funeral home, including the services they want in the event.
It's important to contact a professional funeral director to help you throughout the process. You have a lot of things to deal with, including choosing a church, officiants, musicians, pallbearers, funeral programs, a cemetery, and perhaps a luncheon. Not to mention choosing a headstone or a cremation urn.
3. ACT AS A TRUSTED COORDINATOR
Once you have arranged a funeral director, your job should be as a coordinator. This coordination can take place in the form of:
Coordinating any guests coming in from out of town. You need to arrange for their pickup or transportation to the funeral home.
If there are any young children, coordinate their care, feeding, and playtime. Children need to the preoccupied during the whole service. But don't stop them from attending the event if they want to.
Managing and coordinating any food or meals that are brought to the bereaved or the family home
Helping the bereaved prepare for the funeral or memorial service and making sure that he or she has appropriate clothes to wear
4. COOK A MEAL OR TWO
Nothing is more personal than cooking a few meals for the bereaved family. You can cook at your house and take it over or can order it from a restaurant if cooking is not your cup of tea. The family would appreciate a home-cooked meal at this time.
5. DO HOUSEHOLD CHORES
Don't wait to be asked, the grieving family might feel shy to ask anyone for help. But they need it, so just pitch in. There are always household chores to be done like doing the dirty laundry, stacking the dishes in the dishwasher, or anything that you are comfortable doing.
In particular, make sure the family has the necessities as running errands is the least of their responsibility now. Take care of toilet tissue, paper towels, soap or detergent, bottled water, disposable plates and cutlery, trash bags, and so on. They may not have time for small errands when planning cremation services in Flint, MI.
---
Related Posts