Cremation Service in Flint, MI
HOW IT WORKS: CREMATIONS IN FLINT, MI
Detroit Cremation Society is one of the best providers of cremation services in Flint, MI and the nearby areas. Our philosophy is to connect families to simple, affordable, and worry-free options for services for their loved ones. We have years of experience in delivering beautiful and dignified simple cremation, simple cremation with a final goodbye, and cremation followed by a celebration of life services. Our packages are all-inclusive which means when looking at the prices, the total listed is the only price you will pay. Our compassionate staff will be with you every step of the cremation process. Give us a call today at (810) 603-7249 for a worry-free crenation. 
We have years of experience in delivering beautiful and dignified simple cremation, simple cremation with final goodbye, and cremation followed by a celebration of life services in Flint, MI. If cremation is the path you choose to take for your deceased loved one, consider a Detroit Cremation Society for an inexpensive fee. If you have any questions, please contact us at (810) 603-7249; our pleasant and competent staff will be happy to assist you!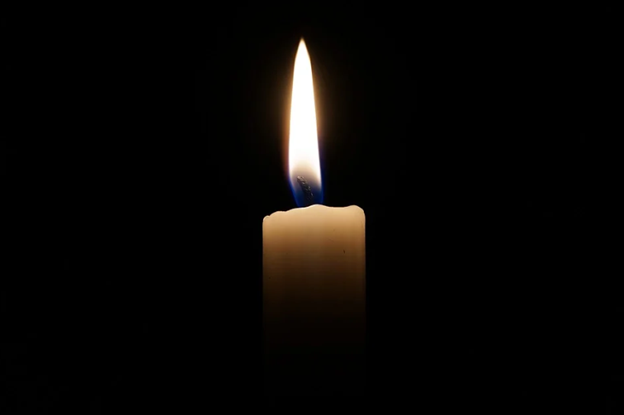 Learning about how cremations in Flint, MI, are completed can help you have peace of mind and clarity to see if this is an option that will be right for you or your loved one. Detroit Cremation Society offers streamlined, respectful cremation services. The procedure is always handled by licensed, trained, and qualified professionals.
Once the deceased comes into the care of our facility, the body is appropriately moved into cold storage to deter the progression of the decomposition process. This is needed because the cremation must follow all applicable laws and regulations before it can take place. This includes any mandatory waiting periods and the completion of permits and paperwork. This is a protection to all of us. Cremation services are irreversible, so doing things out of order is not an option. In some situations, the process can be expedited, but no steps can be skipped.
When it comes time to complete the cremation itself, the body is cleansed and clothed as desired. A lightweight cremation container or coffin receives the remains and will be placed in the cremation chamber together. The intense heat is directed within the furnace chamber, and very quickly, the contents ignite into flames. In most cases, the body is fully consumed within 90-120 minutes. All that visibly remains are some fragments of the bones that did not burn completely. Once cooled, the elements are granularized for uniformity.
The granular substance is called ashes, cremated remains, ashen remains, or even cremains. These particles are containerized and returned to the care of the closest family member or their designee. At each step of the process, secure protocols are followed to keep track of the identity of the remains at every moment. Cremation can only be performed for one person at a time. To do otherwise would be against the law.
POTENTIAL BENEFITS ACHIEVED WITH CREMATIONS IN FLINT, MI
There are actually a lot of reasons that cremation services are growing more popular in the United States today. Here are a few:
Environmental Concerns: While it would be untrue to say that cremations have no impact on the environment, there are some strong arguments that it leaves a more gentle final footprint than a traditional burial. With limited land made available for cemeteries and memorial parks, this is a valid concern, especially in densely populated areas. Additionally, the burial of synthetic materials in caskets and grave liners can take much longer to deteriorate than you might guess. Finally, the burial of toxins used in the embalming process may also cause harm to the earth.
Flexibility: Cremation services can be simple, without any requirement for an attached public service. It is also possible to plan a memorial service after the procedure is complete. Taking care of the time-sensitive nature associated with caring for deceased remains can take the pressure off of planning an honoring event. The other way cremation services give more flexible options is when it comes to the final resting place. Instead of being limited to burial only, the remains could also be scattered or contained in an urn designed for this purpose.
Affordability: Don't forget that cremation services are also very often much more affordable than a traditional funeral and burial packages. Especially if cost is an issue, cremation is a great option to consider.
Pre-Arrangement of Cremation Services
If you already know that you would prefer cremation for your own future disposition needs, it is relatively simple to solidify those plans now. Even if you don't expect to pass any time soon, this can be a wonderful thing to take care of when you are thinking about arranging your final affairs. In addition, if you make these plans for future services such as cremations in Flint, MI, your family will have one less point of pressure and decisions to make when you pass away.
Why Detroit Cremation Society?
Our establishment was built to offer an alternative to expensive and sometimes complex service packages that are available through traditional funeral homes. By providing only cremations in Flint, MI, Detroit Cremation Society is able to support families with the essential needs. You do not need to overcomplicate the process. Pricing is transparently posted on our webpage. Printed copies of the price list are also available. Be assured there are no hidden fees or add-on charges to worry about.
Using a facility that prides itself on staying current with best practices, keeping licenses current, and retaining experienced, compassionate staff is valuable to you as a consumer. In addition, our business reputation is important to us at Detroit Cremation Society. We want our client families to feel that their loved one is safe with us and that all will be treated with the highest level of human dignity and respect. Call (810) 603-7249 to schedule services or make an appointment to visit with us further. We are located at 8253 S Saginaw St, Grand Blanc, MI 48439.
SIMPLE CREMATION SERVICES FAQS
What type of direct cremation services do we offer?
SIMPLE CREMATION
SIMPLE CREMATION WITH FINAL GOODBYE
CREMATION FOLLOWED BY A CELEBRATION OF LIFE
What is the difference between traditional cremation and direct cremation?
Traditional cremation is performed by a funeral home at their facilities and includes services such as preparation of the body, viewing, visitation, ceremony, and individual urn. Direct cremation is performed without any services or ceremonies at a funeral home or elsewhere, with typically just an individually matched storage container for your loved one's remains.
What are the benefits of direct cremation?
No waiting list
Easier to schedule on the fly
Direct cremation is cost-effective
A greener choice
Avoid the hassle of a funeral
No casket or burial costs
Expedite grief for family members
No embalming
Cut down on funeral costs
Help preserve the earth and choose a sustainable burial alternative
Reduce time spent planning a funeral