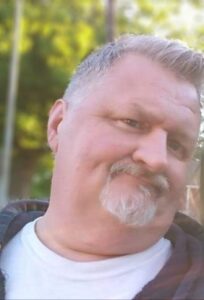 Age 62, of Flint, passed away on April 2, 2022. Visitation will take place from 3:00 pm to 5:00 pm on Monday, April 11, 2022 at Detroit Cremation Society; 8253 S. Saginaw St. Grand Blanc. Those desiring may direct memorial contributions to Ronda Lord or Sara Lamb. Expressions of sympathy may be shared with the family on Zackery's Tribute Wall at detroitcremationsociety.com.
Zackery Zooey "Zack" Lord was born on November 24, 1959, in Chicago, Illinois, the son of Dolores Wills. Zack graduated from Southfield High School in Detroit, Michigan. Zack enjoyed collecting gnomes for his garden. Zack was full of life and always a jokester. He loved spending time with his family, friends and gardening. To his niece, Megan, he was her "Wub." He loved his dogs as well.
Left to cherish Zackery's memory are his wife; Ronda Lord, children; Sara (Howd) and Ricky Lamb, Michael Howd, and Tifini Tate, Dexter Lord; grandchildren, Brittney, Devin, Ryan, Jullian, Jaden, Jordan; sister; Jan and Faron White, nieces; Megan and Rachael Bryant; great-niece, Alana Comley, and of course, his doggie, Zeba.
Zackery was preceded in death by his mother, Dolores; and son, Maxmillion.
Let the family know you care by sharing this tribute.