William Edward Dowell (Bill Dowell)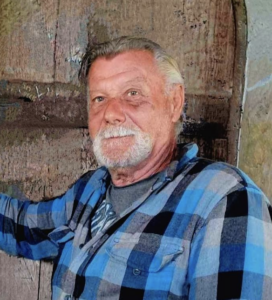 William Edward Dowell (Bill Dowell) Aka " POPS" Age 73, of Flint, passed away on August 30, 2023. A Funeral Service will be held at 4:00 pm on Tuesday, September 5, at Detroit Cremation Society, 8253 South Saginaw Street, Grand Blanc, Michigan, with Pastor Sarah LaRose-Nettell to officiate. Family will be present to receive friends from 2:00 pm until the time of the service at 4:00 pm. Expressions of sympathy may be shared with the family on William's Tribute Wall at 
detroitcremationsociety.com
.
William Edward Dowell was born October 22, 1949, in Cheboygan, Michigan, the son of Mr. and Mrs. Raymond and Shirley (Sova) Dowell. He was married to Debra Ann Dowell and had 3 children Cassie, Billy and Aaron. He was a beloved Grandfather. He served his country in the Marines as a sharp shooter and received Rifle Sharpshooter Badge and National Defense Service Medal and he was honorably Discharged.  He loved camping, hunting and fishing he was a Pure Michigan outdoors man. He was a well known musician who always played to the beat of his own drum.  He loved to travel and be outside spending days with his family and friends. He was always the life of the party with his witty comments and uncontrollable laughter. He will forever be with us in our hearts and always be missed. He is on the highway to heaven off to start another adventure with his brother Mathew Gunsell until we meet again POPS  "Enjoy The Journey".
William is survived by His Children: Cassie, Billy and Aaron Wife Debbie, Grand children: Brianna, Katelynn, Kyle Karlie, Hanna, Austin, McKinley, Brayden and Keira. Sisters: Char, Lourie and Sandy, Son in law Charlie and Daughter in law Chelsea as well as many nieces and nephews John, Jason, Mathew, Jenny, Shannon, Robert, Leslie, Travis, Chad and Jenny. Friends: Harold, Carol, Dan, Doug, Gary, Ricky, Ralph, Daryl and many more.
William (Bill) was preceded in death by his Parents Raymond and Shirley Dowell, His Brother Skip, Mathew Gunsell, Doug Queen, Rodger Maynard, Lee Mahnke, Jonny Dee, Flea bag, Mike fink and Cliff Garrow.
William's obituary was written by his loving family.
Let the family know you care by sharing this tribute.