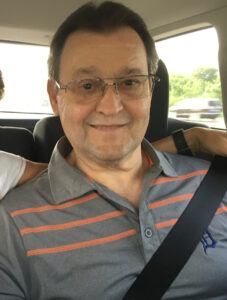 Age 74, of Flint, passed away on June 27, 2023. In accordance with his wishes, cremation has taken place. Expressions of sympathy may be shared with the family on William's Tribute Wall at detroitcremationsociety.com.
William Dane Partin was born on June 17, 1949, in Middlesborough, Kentucky, the son of Mr. and Mrs. Willie and Louise (Maples) Partin. At the age of 13, he moved to Flint, Michigan where he would build a life.
A Vietnam veteran, William proudly served in the army branch, displaying bravery and dedication to his country.
Outside of his service, William embraced various interests and hobbies that brought him immense joy. An avid fishing enthusiast, he found peace and tranquility by the water's edge, casting his line into the depths of nature's beauty. Additionally, he had a passion for boxing and was an avid sports fan. Whether it was baseball, football, or basketball, he enjoyed the thrill of competition and the camaraderie that came with being a dedicated fan.
In his professional life, William was a devoted employee at GM Automotive plants, dedicating 42 years of hard work and dedication until his well-earned retirement in 2008. His commitment to his job and the values he embodied made him a respected figure amongst his colleagues.
William was a beloved brother, husband, father, and grandfather and is survived by his sister, Thelma Epps, and beloved wife; Brenda Partin with whom he shared countless precious memories and 30 beautiful years of marriage. Their bond was a testament to the power of love and commitment.
William's pride and joy were his two daughters, Corinne Partin and Chelsea Saunders. He adored them unconditionally and took immense pride in watching them grow into remarkable individuals. His love extended to his six grandchildren, whom he cherished and created memories that will last a lifetime.
He now reunites with his parents, son Lee Partin, sister Inez, and brothers Kyle and Bill, who have passed before him.
A family gathering will be held to celebrate William's life and honor his memory. In lieu of flowers, the family kindly requests that donations be made to Saint Judes Children's Hospital in William's name.
May William Dane Partin rest in peace, and may his soul find eternal serenity. His legacy will forever live on in the hearts of those he touched.
William's obituary was written by his loving family.
Let the family know you care by sharing this tribute.