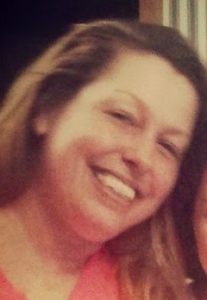 Age 50, of Mt. Morris formerly of South Carolina, died Monday, November 9, 2020, at Heritage Manor Nursing Home. In accordance with Tina's wishes, cremation has taken place. Expressions of sympathy may be placed on Tina's tribute page at martinfineralhome.com. Memorial contributions in Tina's name may be made to the family.
Tina was born in Princeton, West Virginia, on July 31, 1970, the daughter of Mr. and Mrs. Jerrell and Judy Ann (Phornton) Hatcher. Tina was raised and educated in Princeton, West Virginia, graduating with the Class of 1988. She then worked as a waitress and manager for many years at the Waffle House. In her free time, Tina enjoyed traveling and watching tv. Tina died after a long courageous battle with MS.
Tina leaves to cherish her memory four children: Jessica Hatcher, Ruby Nadou, Ryan Hatcher, Adam Hatcher; father: Jarrell Hatcher; cousin: Idesta Dickey and family; caregiver: Kenny Dill.
Tina was preceded in death by her mother: Judy Ann (Phornton) Hatcher.
Friends may share a memory with the family at cremationchoices.org.
Let the family know you care by sharing this tribute.