Theresa Dorothy Willenborg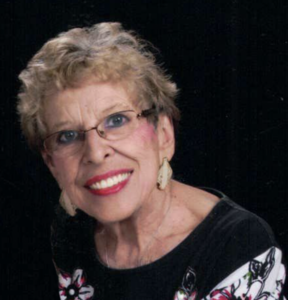 Theresa (Terry) D. Willenborg, age 89 of Grand Blanc, Michigan, passed away on Wednesday, November 24, 2021, with her family by her side.
Theresa Dorothy (Sepanik) Willenborg was born in Detroit on December 7, 1931, the daughter of Peter and Julia (Witaszak) Sepanik. Terry attended Immaculata High School in Detroit, MI. "All of Theresa's interests center about medicine. With an eye on a nursing career, she is the master scientist behind many a chemistry explosion." She graduated in 1950. After high school, Terry attended Alverno College in Milwaukee, Wisconsin. It is here where she developed a love for nursing and The Green Bay Packers. Terry graduated in 1953 with a degree as a Registered Nurse. She returned to Detroit and worked at Henry Ford Hospital on the surgical floor. Back home, she reconnected with the boy next door, Frank Willenborg. They married in 1955. They raised 8 children, have 19 grandchildren and 7 great-grandchildren. They moved to a farm in Romeo, MI and retired to Bellaire, MI. Terry had volunteered many years at St. Luke's in Bellaire and for the Antrim County Baby Pantry. With a contagious laugh and gregarious personality, Terry will be remembered for her endless generosity, and fabulous sense of humor, second only to her love for her husband, family and the Green Bay Packers.
Left to cherish Theresa's memory are her children: Michael (Detroit, MI), Amy (Lansing, MI), Helene (Hutchinson, KS), Steven (Campbell, CA), Joseph (Cincinnati, OH), Laraine (Matthew – Clinton Twp, MI), Laura (Grand Blanc, MI) and Christopher (Kansas City, MO), Terry's sister Maryann (Walled Lake, MI) and sister-in-law Connie (Brighton, MI) and their families.
Theresa was preceded in death by her parents: Peter and Julia Sepanik, her husband, Frank Willenborg and her son, Matthew Willenborg.
To honor her wishes, cremation has taken place, with a visitation to be held in Bellaire, Michigan at St. Luke's Catholic Church, at 6:00 PM, Friday, May 27,2022, with a Rosary to follow at 7:00 PM. There will also be a visitation starting at 10:00 AM, Saturday, May 28, 2022, at St. Lukes Catholic Church, with a Funeral Mass to follow at 11:00 AM, with a burial to follow at Eldred Cemetery, in Bellaire, Michigan. Following the burial, there will be a Luncheon at St. Lukes Catholic Church. Memorial contributions may be considered to the Antrim County Baby Pantry, St. Lukes Catholic Church, in Bellaire Michigan, and Alverno College School of Nursing, in Milwuakee, Wisconsin. Expressions of sympathy may be shared with the family on Terry's Tribute wall at detroitcremationsociety.com.
Let the family know you care by sharing this tribute.