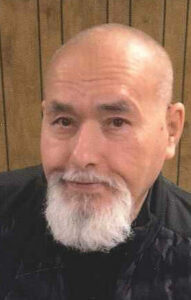 Age 75, of Mount Morris, died Saturday, July 13, 2019, at Birch Run Fields Assisted Living in Birch Run. A Celebration of Life and Memorial dinner will take place, 5:00 pm, Wednesday, July 17, 2019, at UA Local 370 Plumbers and Pipefitters Union Hall, 5500 W. Pierson Rd, Flushing, Michigan, 48433.
Spiros was born February 5, 1944, in Athens, Greece, the son of Catherine Zografos. In 1952, he and his family immigrated to the United States. He went to work for General Motors, in the V8 department and retired with 38 years of service. While he was employed, he was a member of the UAW, local 659. When he was not working, Spiros could be found playing slots, "Blazing 7's" was his favorite, and spending time with his family.
Left to cherish his memory are his children: Brooke and husband, Edward Belanger, Spring and husband, Mark Booth, Shane Rappas and wife, Sara Wilkins, Brittany Rappas and fiance, Greg Tuttle; grandchildren: Jade and husband, Jimmy Burgess, Cecily Meloy and husband, Brett Coleman, Hunter Michalik and girlfriend, Akiyra Sanders, Aysia Booth and boyfriend, JunHyun Kim, Meteo Booth, Gracie Wilkins-Rappas, Miles Lanctot; great-grandchildren: Jacob Coleman, Genevieve Dodd, Willow Burgess, Seger Burgess, many brothers, sisters, nieces, nephews, cousins, and friends.
He was preceded in death by his mother, father, wife, Wendy Hart-Rappas, and sister, Nia Rappas-Jackmon.
Let the family know you care by sharing this tribute.