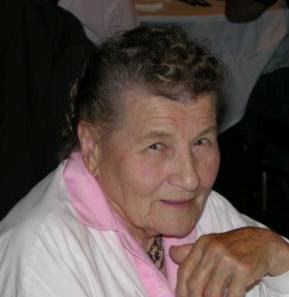 Age 95, died Friday, August 25, 2017, at Maple Woods Manor in Clio. Cremation will be done by Miles Martin funeral home in Mt. Morris. No funeral service is planned.
Shirley was born December 30, 1921, in Flint, Michigan, daughter of Mr. and Mrs. Carl and Winifred (Whitehurst) Gunther. She and Michael Murgas were married October 8, 1949. She worked many years at a concrete block factory, took care of Wiley and Mable Moore, worked making gun sites in the shop during the war and worked at the Goodie Barn. She really enjoyed her Buicks. She enjoyed spending time working in her flower beds, maintaining her yard and hedges and keeping her house and antiques perfect. She most of all loved to spend time with her family.
Left to cherish her memory are daughter, Shirley Lavery; grandchildren Sherrie Moore and husband Scott, Michael Lavery and wife Kristina; four great grandchildren Zachary and Christopher Moore, Brendan and Jameson Lavery; two sisters Martha Gosselin and husband, Ned and Mary Comfort.
She was preceded in death by her parents; her husband; eight brothers, Fred, Richard, Gene, Bud, Ike, Phillip, Jake and Noel; and three sisters, Mildred, Ruth and Harriet.
Let the family know you care by sharing this tribute.