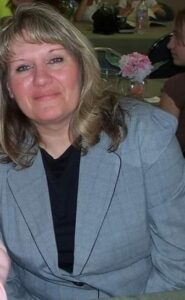 Sharon Lynn Shasteen, 64, an amazing mother, sister, friend, and woman of God. Sharon went home to be with the Lord March 12, 2022. Sharon was born November 24, 1957 in Flint, Michgan to Herbert and Betty (Lefler) Sloan. She graduated from Kearsley High School in 1975. She owned and operated Frank's Complete Janitorial Service for 20 years and retired from Perrigo Pharmaceuticals in 2017.
A generous person, she would give everything she had to help someone. From a kind word, some advice, and a hug, to an excellent meal and a place to stay. Sharon was the type of person we should aspire to be. Family and friends meant the world to her and being with them was where she enjoyed being. She was an active member of The Walton Boulevard Church of God.
She is survied by her children, Clare Streeter, Robyn (Josh) Croff, Eric (Kerry) Goodman; 7 grand-children, and sister Deborah Smith. She was preceded in death by her husband Frank Goodman, her parents, and 3 grand-children.
A celebration of life is being planned for May 7, 2022 at 12 pm, at The Walton Boulevard Church of God, 623 E. Walton Blvd Pontiac, Mi 48340. In lieu of flowers the family asks that donations be made to the church or family.
Obituary lovingly written by Sharon's family.
Let the family know you care by sharing this tribute.