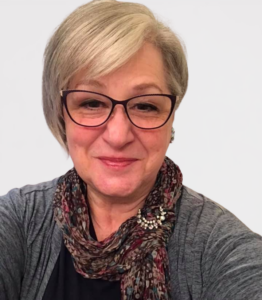 "We all die. The goal is not to live forever, the goal is to create something that will." Chuck Palahniuk
Our daughter, sister, wife, mother, grandmother and friend Rochelle Rose Beach (Blakeslee) certainly left an impression on each of our hearts and lives. She left this earthly existence on January 1st, 2022 after a battle with cancer. Not one to miss celebrations, Rochelle aptly hung-on for Christmas and New Years Eve! She was surrounded by family, friends, pets and the great care of Hospice nurses as she slowly started her journey to her next life. Rochelle's mind was always keen and creative with a flair for fun and laughter. She never lost that. Even as her body weakened.
Her last week was spent with an abundance of love, handholding, cuddles, songs and lively conversations of laughter and tears as we reminisced about her rich life. It was a time to be treasured and never forgotten. There were so many noteworthy moments, but one of our favorites was when it was evident that her body was done fighting. At that time we would lovingly encourage her that it was OK to go, that she could go on to join her next life. To which she responded with a faint, but resolute whisper, "I am not dying!"
In time, she shared with us that she was "near death and was going straight to God." Her family speculated that she just didn't want to leave the fun and joy that surrounded her vigil.
Rochelle's greatest love in life was her handsome husband of 54 years, John Douglas Beach! Their love story was a fairy tale of devotion, trials, friendship and adventure. Her family will lovingly remember Rochelle yelling, "John" from another room. This happened multiple times per day. There was rarely a time he did not answer to see what his sweetheart needed from him. Everyone that knew her best, understood that John was her rock and lifeline. She often said she wanted to die before he did. Our family takes great comfort that she got her wish. No doubt she will be preparing a space for John to join her one day and that the first words out of her mouth will be to exclaim his name!
Rochelle and John lovingly brought 4 daughters into the world and enjoyed seeing their family grow with each marriage and birth. Christy Beach of Seattle, Washington; Amy (Joe) Richardson of Milford, MI; Tracy (Anthony) Bonadio of Brighton, MI; and Emily (Ethan) Despain of Meridian, Idaho.
Then came eleven Grandchildren: Hannah (Josh) Golden and Sterling Tull. Gabe, Grace, Lillian (Lilly), and Claire Richardson. Vincent, Enzo and Eliza Bonadio. Silas and Samara Despain.
Rochelle is the oldest of six sisters and is survived by Karen, Helene, Elvira, Roxanne (RoxaNe), Georgine (Gigie Be) and her father, Archie. She was born on April 19th, 1948 in Brooklyn, New York to Archie Blakeslee and Eleanor Marion (Schneider) Blakeslee (Deceased). Her sisters will remember her as the loving and vibrant "big" sister. She was the only sibling to leave New York. Rochelle was able to visit home from time to time, but her sisters never wanted her to leave them! They shared a lot of laughter and silliness. Memories were made to last a lifetime. Phone calls and Facetime were their favorite way to keep in touch.
Rochelle had a deep love for Jesus Christ and her membership in The Church of Jesus Christ of Latter Day Saints. As a young girl she watched a movie about the miracle of the seagulls, felt the Spirit and had a desire to find that church. In high school, a friend invited her to meet the missionaries. She was so excited to discover it was the same church with the miracle of the seagulls! She was baptized into the church at the age of 18. She served in many church capacities. Her favorite was working with the teenage youth of the church as Early Morning Seminary Teacher. She loved teaching the gospel of Jesus Christ, and was very creative and articulate. People often complimented her on her ability to touch their hearts and help them embrace the beauty of her lessons. She had a gift to speak spirit to spirit.
Her family have fond memories of their mother and grandmother cooking up a storm in the kitchen but never cleaning up. She often exclaimed, "I cooked and now you get to clean!" Cooking and food were Rochelle's main love language and she was a self-proclaimed foodie! She often inquired about what someone's favorite meal was when visiting, and was sure to fix it for them. There were quite a few family favorites but no recipes for anyone to follow. She cooked by instinct and taste! Her cuisines were full of rich flavors of butter, garlic or sugar. One of her grandchildrens' favorite memories is being "Grandma's Butter Smooshers" while making her Christmas-Eve cinnamon rolls.
Rochelle was an intensely creative woman and found great joy in creating businesses. She was quite an entrepreneur. She did things like sewed dresses to sell at fairs and made Cabbage Patch dolls when they were all the rage. Her most ambitious and successful undertaking was her infamous Cinna-Minnies family business where she made solid-cinnamon collectables from her "secret" recipe of Cinnamon dough. In the last years of her life, she created the most intricate and beautiful cards that she shared with so many. Her talent knew no bounds as an artist, and she found great joy and comfort in creating beauty with her hands.
Rochelle was also an avid learner and could be found reading books or listening to CD's about how to be the most effective mother, wife, business owner, advocate for Christ, or warrior for world causes that were important to her family values.
Rochelle will lovingly be remembered as the world's greatest grandmother. She found incredible joy in crafting and doing science experiments with the children. She shaped her life around having fun with them and creating lasting memories. She knew how to relate with them, and loved taking them to the Dollar Store to pick out anything they wanted. She was an endless resource of laughter, yummy treats and fun adventures! Grandma Rochelle would regularly ask the grandkids to recognize their individual worth by telling them they needed to say to themselves, "I am amazing!"
Her daughters will remember how she celebrated their birthdays with a decorated birthday door and chair, and the birthday tiara where they got to be princesses for the day. Her Jewish heritage was practiced in every tradition that she created for each holiday. The memories of Easter Bunny Day on Saturdays, Hanukkah celebrations for one night with latkes, St. Patrick's Day with green eggs and ham, Christmases with a birthday cake for Jesus and endless supplies of candy to create gingerbread houses. She taught her daughters to work hard and they became experts at cleaning and crafting. As young girls they learned quickly not to complain that they were bored, because mom would quickly explain that she can always find something for them to clean! She loved her girls deeply and instilled in them a deep love of learning and advocacy.
Rochelle will be deeply missed by those that knew and loved her. Although we mourn the death of her physical presence in our lives, we celebrate the knowledge that her spirit lives on. She is reunited with so many loved ones on the other side. We have no doubt that she is making new friends quickly, and enjoying finding ways to bring joy and smiles to everyone she meets.
We are so grateful for the love, support and kind messages from so many. It brings great comfort and peace to us all.
Memorial services to celebrate Rochelle's life will be held on Saturday, January 8th 2022 (11:00am) at The Church of Jesus Christ of Latter-day Saints, 33900 West 13 Mile Road, Farmington Hills, Michigan 48331. A private burial at Great Lakes National Cemetery will be at a later date. The family will receive friends right after the Memorial Service at the church in the gym area.
Donations in lieu of flowers can be made in memory of Rochelle to Hospice of Michigan (Click the big blue icon that says DONATE on the front page) https://www.hom.org/
Let the family know you care by sharing this tribute.