Mary Kathaleen Lingerfelt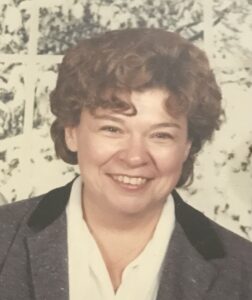 Mary Kathaleen Lingerfelt, age 86, of Goodrich, Michigan passed away on July 31, 2022. In accordance with her wishes, cremation has taken place. No further services are scheduled at this time. Condolences may be shared with the family on Mary's Tribute Page at detroitcremationsociety.com.
Mary Kathaleen Lingerfelt was born on May 17, 1936, in Lansing, Michigan, the daughter of Mr. and Mrs. Thomas and Leona Navarre. Mary had two sisters who preceded her in death; Merylene (nee Navarre) Schneider and Myrna (nee Navarre) Mitchell. Mary also had a son, James Robert, who passed away in 2013.
Surviving Mary is her daughter; Kathaleen Kammer and husband, Kip Kammer. Mary had 7 grandchildren, and 2 great-grandchildren. As well as many nieces and nephews.
Mary will be missed by her family. A loving mother, an accepting mother-in-law, a tender grandmother, and a comedian always looking for a laugh.
You are in God's loving hands and you are home.
Mary's obituary was written by her loving family.
Let the family know you care by sharing this tribute.