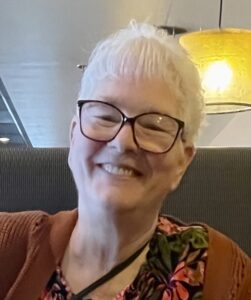 Mary Jane Pruett, Age 65, of Davison, passed away peacefully on August 9, 2023 surrounded by her family.
Mary Jane was born on January 22, 1958, in Flint, Michigan, the daughter of George Burchfield and Carol (Byers) Moleski.
Mary Jane is survived by her sister Sally and husband Jim Williams, three children, Daren Gifford, Carey Burchfield and Shannon Callender, niece, Kate Wadsworth, nine grandchildren, Brittany Rose, Abigail, Freya, Hunter, Ethan, Lily, Sean, Athena and Kyle, dear friends Sandy Pratt Cantin, Kathy Caldwell and Jody Polk.
Mary Jane was preceded in death by her parents, George and Carol, brother, Steven Burchfield and husband, Kevin Pruett.
The family would like to extend a sincere thank you to Serene Meadows of Grand Blanc and Absolute Home Health & Hospice for their compassionate care, guidance and support. We are very appreciative of all of your efforts.
The family would also like to thank the staff and community of Braidwood Manor for welcoming Mary Jane into their family and providing a wonderful environment that she was happy to be a part of after her retirement.
Mary Jane's obituary was written by her loving family.
Let the family know you care by sharing this tribute.