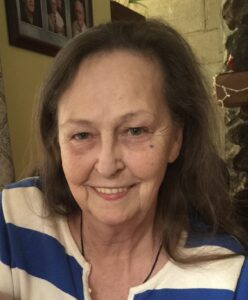 Kathryn A. Cochran, age 72, of Gladwin, passed away Sunday at 12:53 pm on December 11, 2022. A private cremation will take place on Wednesday, December 21, 2022, with Kathryn's daughter Angela attending. A Celebration of Life will be held on Wednesday, December 28, 2022 from 3pm to 5 pm, at Detroit Cremation Society, located at 8253 S. Saginaw St., Grand Blanc, Michigan 48439. Family and friends are invited to celebrate her life. Expressions of sympathy may be shared with the family on Kathyn's Tribute Wall at detroitcremationsociety.com.
Kathryn grew up in Flint, with her parents, Bernice and Stephen Atkins. Kathryn had one sister, Beverly Ruth. Kathryn moved to Gladwin in 1996, where she enjoyed spending time with her family. Kathryn loved animals and making crafts. Crocheting was her favorite hobby.
Kathryn is survived by her daughter; Angela (Kenneth) Allman, and her six grandchildren; Jason, Jeremy, Crystal, Hayley, Shawn and Zoey.
Kathryn is preceded in death by her two sons; Bryan Atkins and Shawn Atkins, one daughter; Heather Cochran, and her former husband; Woodrow Cochran.
Kathryn's family asks, in lieu of flowers, memorial donations can be made to the family.
Let the family know you care by sharing this tribute.