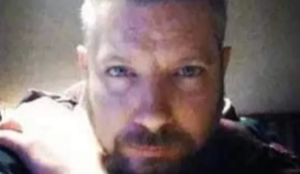 Age 42, of Flint, passed away on January 22, 2023. To honor his wishes, cremation has taken place. Expressions of sympathy may be shared with the family on Joshua's Tribute Wall at detroitcremationsociety.com.
Joshua Everett Sargent was born on August 26, 1980, in Flint, Michigan, the son of Mr. and Mrs. Richard and Marcia (Kingen) Sargent. Josh loved music, the Red Wings and people. Josh loved his children more than anything and family was the most important thing to him.
Joshua is survived by his wife; Heather Sargent, his mother and father; Rick and Marcia Sargent, his two brothers; Rick (Deanna) Davis, and Jordan Sargent, his two daughters; Hannah Beavers and Danika Sargent, and his five sons; Joshua Beavers, Dominik Beavers, Ethan Sargent, Logan Sargent, and Liam Sargent.
Josh's obituary was written by his loving family.
Let the family know you care by sharing this tribute.