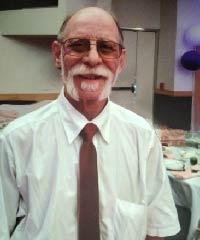 John William Waters III, of Flint, Michigan passed away peacefully in his home surrounded by his family on September, 20th 2023. He was raised in Millington, Michigan and was born in Flint, Michigan on March 1st, 1955 to Arlene Waters (Motter) and John William Waters II.
John is survived by his loving wife of 50 years (on September 15th) Deborah Waters (Spohn). His three children:Nicole (Albert) Crawford, Wendy Waters, and John William Waters IV (Thao). His grandchildren: Mariah(Jeffrey) Whitton, Dylan(Ashley) Skinner, Michael(Faith) Gill, James Aguilar, Isla Waters and Wesley Waters. His great grandchildren: NovaLynn Skinner, Lincoln Whitton, and Dodge Skinner. He is also survived by his sisters: Jeri Wilson and Jenelle Sutton. John has many nephews, nieces, family and friends whom he loved dearly. John was predeceased by his parents: John Waters and Arlene Waters (Motter), brothers: Jeff and Joe Waters, his sister: Nikki Sabo.
John loved hunting, fishing and spending time with his family and friends. John was deeply loved and he will be truly missed by his family and friends.
John's family will be hosting a Celebration of Life in beginning of March around John's birthday next year at a hall. Details will be announced at a later date.
John's obituary was written by his loving family.
Let the family know you care by sharing this tribute.