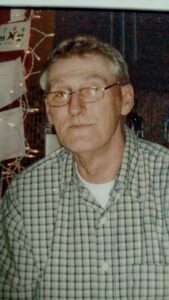 Age 67, of Flint, died Wednesday, December 9, 2020, at McLaren-Flint. In accordance with Jack's wishes, cremation has taken place. There are no further services scheduled at this time. Expressions of sympathy may be placed on Jack's tribute page at cremationchoices.org.
Jack was born in Flint, the son of Mr. and Mrs. Wilburt and Ethel Maxine (Gifford) Miller. Raised in Flint, Jack was educated locally, attending the Flint Community Schools, graduating from Flint Southwestern High School in 1971. After graduation, Jack went to work for the City of Flint, as a sanitation engineer, until his retirement.
In his free time, Jack was an avid softball player, playing in many leagues throughout Flint. He also enjoyed shooting pool and bowling.
Jack leaves to cherish his memory two sons: John Miller, Jr. and Joe Miller; four grandchildren; and three great-grandchildren.
Jack was preceded in death by his parents and several siblings.
Let the family know you care by sharing this tribute.