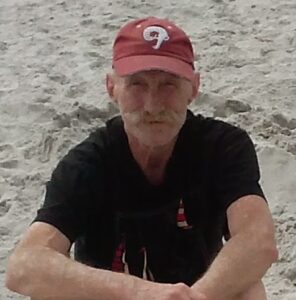 Age 72 of Flint, died Wednesday, April 5th , 2023 at home. In accordance with Harold's wishes cremation has taken place. Interment at Great Lakes National Cemetery will be held at a later date. Those desiring may share condolences on Harold's tribute page at www.detriotcrematitonsociety.com.
Harold was born in Flint Michigan on October 19, 1950, the son of Mr. and Mrs. George and Margaret (Histed) Bailey. Harold graduated from Northwestern High School with the class of 1968. Heeding the call of his country Harold served in the United States Air Force until his honorable discharge in 1971. Upon his return to civilian life Harold worked on small engines and motors. He enjoyed taking things apart, learning how even the smallest of pieces' work. Growing up Harold, his brother and two sisters enjoyed trips to Nashville, Michigan; spending time in their parents' hometown. Harold was one that spoke what was on his mind, he was confident in everything he talked about.
Harold leaves to cherish his memory, brother: Donald Bailey; sister: Gwendlyn and husband, Ed Mitchell; brother-in-law: Robert Mitchell; five nieces, and one nephew.
Harold was preceded in death by his parents and sister: Lela Mitchell.
Let the family know you care by sharing this tribute.