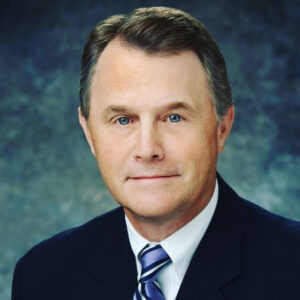 Guy William Morgan, Age 69, of Davisburg, passed away on September 25, 2022. Funeral Mass will take place, Friday, September 30, 2022, at 11:00 am, at St. Mark's Catholic Church, in Goodrich. Fr. David Howell will officiate, with Deacon Ron Kenney assisting, with cremation to follow. On Friday, Guy will be taken to church to lie in state from 10:00 am until the time of the Funeral Mass at 11:00 am. Those desiring may direct memorial contributions to Powers Catholic High School. Expressions of sympathy may be shared with the family on Guy's tribute wall at detroitcremationsociety.com.
Guy William Morgan was born on January 26, 1953, the son of Mr. and Mrs. Richard and Suzanne (Pierce) Morgan. Guy, and his twin brother Greg, were well known in the Flint sports community as the "Morgan Twins" and were featured in the local newspaper on more than one occasion. Guy was an athlete and an intense competitor with a drive for success. In his late teens, he was named the City Batting Champ, and was selected as an Outstanding College Athlete of America in 1973. In his professional career, he specialized in manufacturing plant management and operational improvement processes for AC, Delphi, BBK and KPMG. He successfully lead multiple launches and plant turn arounds; restoring profitability and customer confidence. His professional success was built on a strong educational background. Being a part of the first graduating class from Powers Catholic High School, he went on to earn degrees from Western Michigan University, Central Michigan University. Guy had very high expectations for himself and everyone around him. His work ethic, preparation, and attention to detail were more than a formula for success; they were indicators of someone who aligned his actions with his passions.
Surviving Guy are his wife; Theodora Morgan, daughter Kate (Jared) Most, son Tyler (Michelle) Morgan, his five beloved grandchildren; Vera, Vivian, Willa, Brooks, and Maggie, his mother; Suzanne Morgan, his three brothers; Jeff (Laurie) Morgan, Mike (Maria) Morgan, and Matt Morgan, and his sister; Kathy (Rob) Fehrenbach.
Guy was preceded in death by his father; Richard Morgan, his twin brother; Gregory Morgan.
Let the family know you care by sharing this tribute.