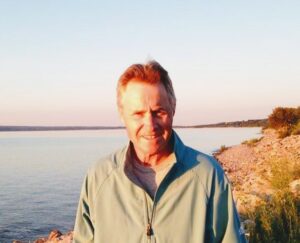 Age 69, of Grand Blanc, passed away peacefully at home, on April 17, 2022. Funeral Mass will take place at 11:00 am, Thursday, April 21, 2022; at St. Mark the Evangelist Catholic Church; 7296 Gale Rd. Fr. David Howell will officiate with cremation to follow. On Thursday morning, Gregory will be taken to church to lie in state from 10:00 am until the time of the Funeral Mass at 11:00 am. Those desiring may direct memorial contributions to Powers Catholic High School, or Kirk Gibson Foundation. Expressions of sympathy may be shared with the family on Gregory's Tribute Wall at detroitcremationsociety.com.
Gregory Richard Morgan was born in Flint, the son of Mr. and Mrs. Richard and Suzanne (Pierce) Morgan. Gregory married Tacie Coote on April 30, 1976. Greg loved all sports, especially baseball, basketball, and golf. Later in life, Greg became an avid golfer, learning the sport with his son, Rich. Known for being a leader, Greg was a loyal, hardworking employee, a tremendous team player, a loving husband, father, and proud "Papa" (grandfather).
Surviving Gregory is his loving wife, Tacie Morgan; daughter, Kelly Morgan; son, Rich, and wife, Pam Morgan; two grandchildren, Rylen and Sydney; mother, Suzanne Morgan; twin brother, Guy, and wife, Theo Morgan; brothers; Jeff, and wife, Laurie Morgan, Mike, and wife, Maria Morgan, Matt Morgan; sister, Kathy, and husband, Rob Fehrenbach
Gregory was preceded in death by his father, Richard Morgan.
Let the family know you care by sharing this tribute.