Dorthy Jean (Wood) Oldham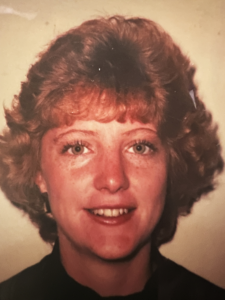 Age 64, of Boyne Falls, Michigan passed away on June 23, 2023. In accordance with her wishes, cremation has taken place. Expressions of sympathy and memories may be shared with the family on Dorthy's Tribute Wall at detroitcremationsociety.com.
Dorthy was born on November 10, 1958, in Casper, Wyoming, the daughter of Mr. and Mrs. Thomas and Patsy (Kelly) Wood.  She was a graduate of Natrona County High School in Casper, Wyoming.  She later graduated from the University of Wyoming in Laramie.  Her professional career was varied; from accounting, to small business financial manager, to computer software consultant, to an assistant to the Emmet County, Michigan treasurer.  When she "mastered" a position/job she most likely would begin to search for another.  In her younger years, she & her husband spent time on many backcountry adventures in Wyoming, Washington, Montana, Michigan, and Ontario, Canada.  She loved people, socializing and the big outdoors.
Dorthy is survived by her husband; Craig Oldham, Boyne Falls, Michigan, her sister, Diane (Gary) Chandler, Bar Nunn, Wyoming, three wonderful nieces, Jennifer Plamann, Cheyenne, Wyoming, Jessica Chandler, Bar Nunn, Wyoming and Jamie Chandler, Williston, North Dakota, and her Uncle Mike (Aunt Peggy) Wood (Mills, Wyoming), many grandnieces, grandnephews and cousins.
Dorthy is preceded in death by her parents and both sets of grandparents.
Dorthy's obituary was written by her loving family.
Let the family know you care by sharing this tribute.