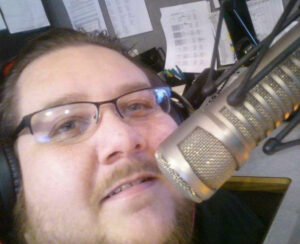 Age 47, of Mt. Morris, died on February 26, 2020, at McLaren-Flint. In accordance with Don's wishes, cremation has taken place. A memorial service will be held at 1:00 pm on Saturday, March 7, 2020, at the First Baptist Church in Mt. Morris. Pastor Kevin Dixson to officiate. The family will be present to receive friends at the church on Saturday, from 12:00 pm until the time of service at 1:00 pm. Donations may be directed to the family.
Don was born in Flint on July 13, 1972, to Russel Sheltraw and Prudence Bentley. In 1981, Don was adopted by his step-father, Timothy Munger. While hanging out at a bingo hall, Don met Lisa Rak and it was love at first sight. On April 9, 1996, they went on their first date. A little over 1 year later, on May 3, 1997, Don and Lisa were united in marriage at Holy Redeemer Church in Burton.
A very talented singer, Don went to Interlochen Summer Arts Camp and attended Ben Speer's Stamps-Baxter School of Music, before ultimately getting his degree from the American Broadcasting School. Well known for working at 98.1 WKCQ, Don loved being able to interact with people from all walks of life. Don was known for his wonderful impressions and his beautiful singing voice. He was a kind soul who in his free time, enjoyed singing, writing lyrics and poetry, spending time with his dog and cat, watching reality shows with his wife, and being around his beloved friends.
Don is survived by his wife, Lisa; mother, Prudence; several brothers and sisters-in-law, several nieces and nephews, many great-nieces and great-nephews, and many other close friends and family that were very important to him.
He is preceded in death by his father, Tim; and all of his grandparents.
Let the family know you care by sharing this tribute.