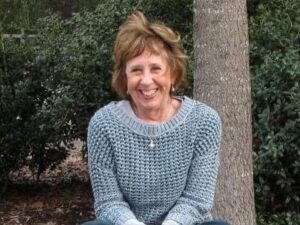 In loving memory of our mother, Ms. Diane Crane, who passed away on January 04, 2023. She was the loving mother of Bradley, Bryan, and Blair. She will be deeply missed by all who knew her.
Our mother was a kind, caring and giving person who always put the needs of others before her own. She was a strong woman who faced every challenge in her life with courage and dignity. Our mother was a source of inspiration to us all and she will be deeply missed by everyone whose lives she touched.
Growing up, Diane was always there for us, whether we needed help with life's complications or just a shoulder to cry on. She was a woman of strong morals and she instilled in us the importance of family, hard work and doing what is right. Our mother was a true role model who we will always look up to. Diane did not want a funeral service. In lieu of flowers, treat yourself to something nice. She would have loved that! Basically working herself to death, Diane never really got to enjoy retirement. Enjoy your life while you can!
Mom (Gigi), you will always be in our hearts and we will never forget you. We love you so much. Rest in peace.
Diane's obituary was written by her loving family.
Let the family know you care by sharing this tribute.