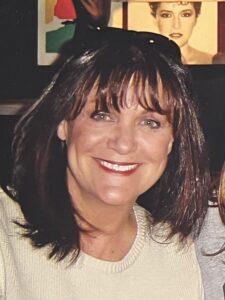 Our beloved "Grandma Bean" Deborah A. Mash passed away peacefully in her home on December 31, 2022.
Debby Mash, born Deborah Ann Trim on May 18, 1949, is survived by her three children: Jennifer (Cooksey) Kierzek and husband Scott, their daughters Sydney, Eva, and Marin, Courtney Berry and husband Jafar, their daughters Noa and Dylan, and son Desmond; and Richard Mash and daughter Jaycie.
Grandma Bean was a loving mother and grandmother to her three children and seven grandchildren. She loved working in her yard, decorating her houses, and trying out new recipes for family gatherings. She was a dedicated worker in real estate and the housing community until her retirement at age of 70. In September 2019 she was diagnosed with lung cancer and has fought a long hard battle with the disease ever since. In November she was admitted to Hospice care where they helped keep her comfortable for the last few months of her life.
As requested, she will be memorialized only by her immediate family.
We'd like to thank all our family and friends for their support and prayers, specifically Aunt Toni who spent time with Mum prior to her passing and made her feel very loved.
Rest in Peace Grandma Bean, you will be greatly missed by your family and friends.
Deborah's obituary was written by her loving family.
Let the family know you care by sharing this tribute.