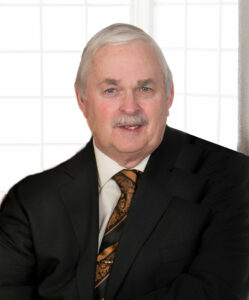 Age 73, passed away on December 13, 2020, at Hurley Medical Center. In accordance with Dalton's wishes, cremation has taken place. Expressions of sympathy may be placed on Dalton's tribute page at cremationchoices.org.
Dalton was born in Decaturville, TN, on April 6, 1947. In 1953, his family moved to Michigan where he was educated locally, attending the Flint Public Schools. Dalton graduated from Flint Central High School with the Class of 1966. Dalton met the love of his life in high school, Shirley Roy, and they were united in marriage on December 9, 1967, in Flint, at the Averill Avenue Church of Christ. They have been united in marriage for the last 53 years. He enjoyed sports and played baseball in high school. During the summer months, Dalton played on several teams supporting the Flint Olympics and CANUSA Games. Dalton was a die-hard Michigan football fan and held season tickets for over 40 years. When the stairs at the "Big House" got to be too much to climb for his bad knees, he became a season ticket holder for the Michigan Softball team. While driving in the Flint area, Dalton would often point out the ball fields and say, " I played ball on that field." He loved nothing more than having his daughter grow up with the love of softball, and watching and sometimes coaching her games. Even after 50 years, he could still remember the names of many of the players he played with and against, along with what happened and how they scored in a game. Dalton worked for General Motors for 41 and a half years in many of the Chevy in the Hole plants, retiring in 2008 from the Flint Tool and Die shop plant 38. He will be missed forever, and many will remember him for his quotes, most of which were not originals. Dalton would be honored if you remembered him as a good guy.
Left to cherish Dalton's memory; his loving wife of 53 years, Shirley; daughter, April and husband, Raymond; granddaughter, Alexandra; sister, Nina Crnkovich; brother, Douglas and wife, Marilyn; brothers-in-law: Harold Everson, Charles Roy, and Larry Wolfe, many wonderful nieces, nephews, aunts in Tennessee and some wonderful neighbors including beloved Danny next door.
Dalton was preceded in death by his parents; brother, Tim; sisters-in-law: Brenda, Debbie, Judy, and Diane; brother-in-law. Ron and wife, Geraldine; nephew Douglas; several aunts and uncles.
Let the family know you care by sharing this tribute.