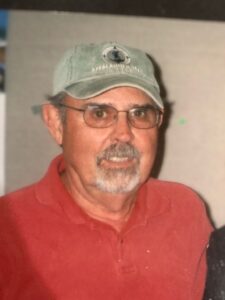 Age 84, of Grand Blanc, passed away Saturday, October 16, 2021, at home. In accordance with his wishes, cremation has taken place. A private family gathering will be held on Friday, October 29, 2021, to celebrate Dean's incredible life. Memorial contributions may be considered to the Alzheimer's Research Association.
Charles "Dean" McDonald was born on November 11, 1936, in Flint, the son of Mr. and Mrs. Edgar and Leda McDonald. After graduation, Charles would heed the call to serve his country, and enlisted in the United States Marines. Reaching the rank of sergeant during his service in the 1950s. Upon his honorable discharge, Dean returned to civilian life to pursue a career in business. A huge fan of hockey, Dean also enjoyed hiking in the great outdoors. But above all else, Dean was deeply devoted to his family.
Left to cherish his memory are his wife of 39 years; Becky McDonald, five children; Debi Chase, Chuck McDonald, Peggy L'Hommedieu, Staci Kriese, Amy Hoeksema, 12 amazing grandchildren, and his siblings; Dawn Parr, Doug McDonald.
Let the family know you care by sharing this tribute.