Carrie Anne LaFave (Luttermoser)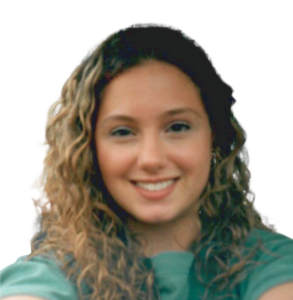 Age 41, of Swartz Creek, passed away on May 9, 2023. To honor her wishes, cremation has taken place. A Memorial Service will be held at 4:00 pm, on Saturday, May 20, 2023 at Detroit Cremation Society, 8253 S. Saginaw St. Grand Blanc, Michigan 48423. Family will gather to receive friends and visitors from 2:00 pm, until the time of the service at 4:00 pm, Roger Jacobs will officiate. A Celebration of Life reception will be held immediately following at The American Legion Post 413, 375 E Grand Blanc, Road, Grand Blanc, Michigan 48439. Expressions of sympathy may be shared with the family on Carrie's Tribute Wall at detroitcremationsociety.com.
Carrie was born February 11, 1982, in Flint, Michigan, the daughter of Larry and Mary (Jacobs) Luttermoser. She graduated from Lapeer West High School and was a dedicated employee of McLaren Health Care. She transitioned from daddy's girl to spoiled wife when she married Craig LaFave in 2009. Carrie was truly a friend to all, and her kind and compassionate spirit touched everyone she met. She loved sunshine, lazy days and late nineties hip-hop. Known for her dazzling smile, quick wit and playful sarcasm, she was a trusted confidant who was always there to lend an ear or a couple of bucks when needed. An old soul from the day she was born, she embraced all things cozy, comfortable, warm & sweet. Carrie held the unofficial world record for the most screenings of the classic film, "Footloose," she was renowned for her extensive collection of two-dollar bills and may have invented the post-it note. She treasured time with family, friends and fur babies. Gone too soon, she'll leave her mark on the hearts of many and will be missed by all who knew her.
Your wings were ready, but our hearts were not.
Surviving Carrie are her husband; Craig LaFave of Swartz Creek, Michigan, mother; Mary Luttermoser of Goetzville, Michigan, brothers; Corey Luttermoser (Tiffany) of Davison, Michigan, and Andrew Luttermoser (Lana) of Davison, nieces and nephews; Cassie, Corey, Samantha, Hannah, Kalie, Kadence, Gage, Tyler, Mikahla, Natalie, Nathan, Madie, Brett, and Oriana; and many other aunts, uncles, cousins and friends.
Carrie was preceded in death by her Father, Larry Luttermoser of Goetzville, MI, and grandparents, Steve, the cat, Maurice the pug and many honorable fur babies.
In lieu of flowers, feel free to make a donation in Carrie's name to the Genesse County Humane Society.
Carrie's obituary was written by her loving family.
Let the family know you care by sharing this tribute.