Anthony Theodore Zylinski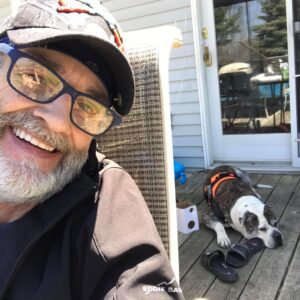 Anthony T. Zylinski, age 59, of Columbiaville, passed away on December 16, 2022. In accordance with his wishes, cremation has taken place. A Celebration of Life will be held from 3:00 pm to 5:00 pm, Friday, January 6, 2023, at Detroit Cremation Society, 8253 S. Saginaw Street, Grand Blanc, Michigan 48439. Memorial contributions may be considered to the family. Expressions of sympathy may be shared with the family on Anthony's Tribute Wall at detroitcremationsociety.com.
Anthony Theodore "Tony" Zylinski was born on March 15, 1963, in Detroit, Michigan, the son of Mr. and Mrs.Theodore and Lillian (Kowalczyk) Zylinski. Though he graduated from Saint Ladislaus High School in 1982, Tony would have proudly proclaimed to have graduated valedictorian from the school of hard knocks. He went on to become a butcher for much of his life, succeeding in a lifelong dream of owning his own butcher shop for a time, Tony's Butcher Block in Harbor Beach, Michigan. Later in life, Tony was able to achieve another lifelong dream and travel the country in his RV and manage a beautiful state park on Lake Huron. Most recently, Tony was able to fulfill a last lifelong dream of traveling to Alaska and working at a remote fishing lodge, where he saw untouched beauty and magnificent wilderness.
Tony was a devoted father and grandfather, a loving son and brother, and a most compassionate and generous friend. He loved to travel, hike, sing, and simply be with his beloved family. He battled against the challenges of addiction, heartbreak, and cancer, and through this, he developed a magnificent strength to carry on; a strength that we may all aspire towards. His children and grandchildren were the light of his life, and his unconditional love lives on in them.
Surviving Anthony are his children and their partners; Cassandra Zylinski and Connor Mehren, Brittany and Greg Vander Ploeg, Danielle and Mike Fleming, his grandchildren; Kamdyn, Gunnar, Ellareigh, Hannah, Hadley, Maggie, Chance, Noble, Oakleigh, and Jack, as well as his siblings and their families; James Zylinski, and Cindy Manardo.
Anthony was preceded in death by his mother and father; and his eldest brother; Lenard Zylinski.
Let the family know you care by sharing this tribute.