Best Sympathy Flowers in 2023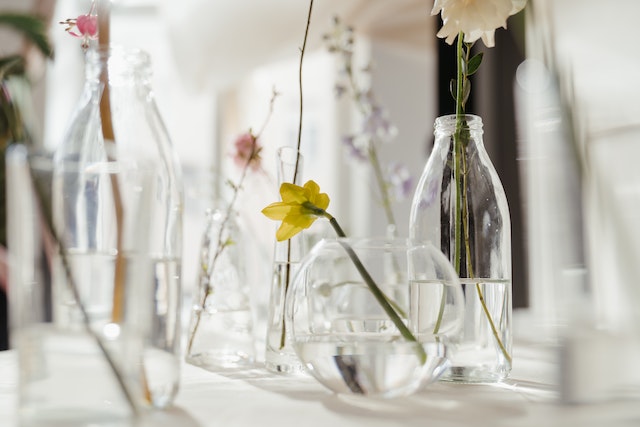 Sending sympathy flowers to a close family member or friend after cremation services Burton, MI‌, is a centuries-old tradition. It makes a lasting impression and conveys emotions that words often fail to do.
Now, people have more options than ever when it comes to choosing suitable sympathy flowers. Each flower carries its unique message and symbol which expresses your emotions for the lost loved one and deepens your gesture for the bereaved.
We've picked the best flowers for funeral arrangements and the meanings they carry.
1. Lilies
Lilies are probably the most common funeral flowers. They are also called go-to funeral flowers as they symbolize the upright character and the innocence of the bereaved. White-colored Lily is the preferred choice for a faith-based or religious service; however, you can also choose any other color combination.
Regardless of the color combination, Lilies always reflect the upright character of the deceased and symbolize your eternal love for them and your support and empathy for the bereaved.
2. Carnations
Like Lilies, carnations are also popular funeral flowers. They come in a range of colors, all reflecting unique emotions for the departed soul. What makes them so popular is their longevity and fragrance, making them a perfect choice for services that last a few days.
Generally, white carnations represent the love, purity, and innocence of the departed soul; pink carnations reflect thoughts of remembrance, and red carnations demonstrate admiration and love for the deceased.
3. Chrysanthemums
In the US and Europe, chrysanthemums are considered an ideal choice to represent your sorrow and grief for the departed soul. These flowers represent truth and are a good way to give tribute to the one who has lived life to the fullest.
4. Roses
You don't need any explanation for how popular roses are or what they symbolize. They carry a universal meaning and regardless of the traditions and culture, they are considered an ideal way to express love and respect for both the bereaved and the deceased.
This highly popular flower also carries different meanings depending on the color. White roses reflect the innocence and purity of the decedent; yellow roses show your friendship and unending bond; red roses show love, courage, and respect; while pink roses convey appreciation and grace.
5. Gladioli
Gladioli are tall and majestic flowers that symbolize the strength of character, sincerity, and moral integrity of the lost loved one.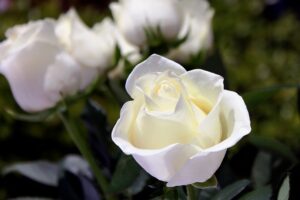 They convey an excellent message of appreciation and acknowledgment of the deceased's perfect life. As a sympathy flower, they give a sign of encouragement and uplift to the bereaved.
6. Orchids
Orchid is an excellent choice to demonstrate your unconditional love for the departed soul. They exhibit a clear message of "I will always love you even though you're not with me."
You can choose any orchid color you want, but the most common choices include white, purple, or pink orchids. Along with the embodiment of everlasting love, Orchids convey a perfect gesture of celebration of femininity for a departed woman.
---
Related Posts