Cremation Service in Burton, MI
UNDERSTANDING THE PROCESS OF CREMATIONS IN BURTON, MI
We understand that when you need cremation services, there's no time to delay. Detroit Cremation Society is proud to be one of the first companies focused solely on cremation serving the communities in Burton, MI. We were established to inspire those families who choose simple, affordable & worry-free cremation to celebrate their loved ones with all of the same beauty and passion for which they lived their lives. Our remarkable facilities were designed to create a modern and comfortable place for funerals, celebrations of life, and quiet final goodbyes. Our compassionate staff is experienced in serving families in their time of greatest need. For immediate assistance, dial (810) 603-7249 at any time of day or night. 
Our experts at the Detroit Cremation Society know that when you're in need of cremation services, there's no time to delay. Working around the clock and weekdays or weekends, we will pick up your loved one for cremation and quickly return them to their final resting place. Let us help give you some peace during this difficult time. Our staff is experienced at serving families in their time of greatest need for many years in Burton, MI. For immediate assistance, dial (810) 603-7249 at any time of day or night.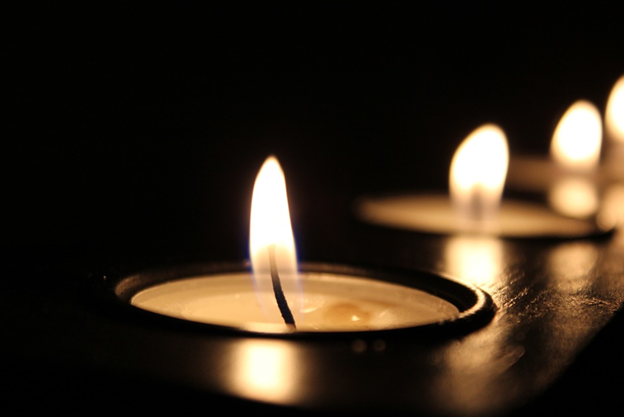 If you are considering final arrangement service options such as cremations in Burton, MI, you've come to the right place. Detroit Cremation Society is here to help you care for your loved one's final needs with dignity and simplicity. The cremation process is not overly complicated but needs to be handled by well-trained professionals who are committed to following secure protocols and best practices.
After the deceased is brought into the care of the facility, the body is placed in cold storage while the necessary paperwork and permits are obtained and completed. This can sometimes be expedited but may take close to a week to be arranged appropriately. Since cremation is not a reversible process, it is also good to have some of this time for close relatives to be sure this is the desired course of action.
The body is cleaned and dressed according to the family's wishes or final instructions of the deceased. A rigid but lightweight cremation coffin then receives the body. This container is set within the cremation chamber. Scorching temperatures are allowed to permeate the space. Soon all of the contents in the chamber succumb to flames. The full burning process can usually be completed in under two hours. Once finished and cooled, all discernable fragments of bones and residue in the chamber will be collected and ground into a sandy texture.
The final remains now resemble coarse grains. They are called cremains, ashes, or cremated remains. Those handling the cremation process will carefully deposit these elements into a container of some kind and work with your family to place them back in your care. Secure protocols keep the identity of the deceased verifiable throughout the entire process. Cremations are only performed for one individual at a time.
SOME OF THE KNOWN BENEFITS OF CREMATIONS IN BURTON, MI
Cremation services are often chosen for a variety of reasons. Finding the solutions that work best for the situation you face is an integral part of the decision-making process. One benefit that comes with cremation is that it can offer some relief to the time-sensitive nature of caring for the deceased remains. If a funeral service doesn't make sense or cannot be pulled together in a short amount of time, cremation can open the door to a later memorial service, if desired.
Final disposition options are also more flexible when you use cremation services. Instead of being limited to burial, you could also consider having the ashes scattered in a natural setting. For those wishing to keep their loved one's remains close, displayable urns in unique and customized styles can be obtained to fit with specific decor or to reflect symbolism.
Another reason cremation services are sometimes chosen is because they are sometimes a more cost-effective option than a traditional funeral and burial services. Mostly this comes down to needling less handling for the physical remains in cremation versus embalming and casket burial. The more services you retain, the more it is going to cost.
Pre-Need Planning is Available
If you want to firm up plans for your own future final services, it is possible to set things up right now—people who are young and in good health opt to do this fairly often. The approach is much the same as it would be if you are setting other final affairs (such as a legal will, living will, life insurance, etc.) in order. Before they are needed, making plans for cremations in Burton, MI, can help your loved ones know what you would like to happen for your final arrangements.
Reasons to Choose Detroit Cremation Society
The professionals at Detroit Cremation Society offer simple cremations that are complete and respectfully delivered. Simple cremation is not held with an honoring service. Without the complex additional bells and whistles that are sometimes offered at traditional establishments, you can pay far less for your loved one's death care needs. With transparent pricing and no hidden fees, you can rest assured that your final bill will be the price we agree upon. If desired, it is possible to pair the cremation with an honoring memorial service.
The staff at this facility are experienced and sensitive to your family's needs during this exceptionally difficult time. In addition, this firm is trustworthy and can be counted upon to care for your loved one as they would their own. Ask about the strict protocols designed to hedge against human error so that you can feel peace of mind with our process.
As you are making plans for a future or immediate need with cremations in Burton, MI, please reach out to the providers at Detroit Cremation Society. The facility is located at 8253 S Saginaw St, Grand Blanc, MI 48439. Arrangements can be obtained by calling (810) 603-7249. Appointments and tours are available upon request.
SIMPLE CREMATION SERVICES FAQS
Why choose direct cremation?
Direct cremations are a popular choice for many because they offer an alternative to traditional funerals. They allow the family of the deceased to save money and time by not having a funeral service or embalming.
Why direct cremations cost less than traditional funerals?
Direct cremations are less expensive than traditional funerals because they require fewer resources. This is because there is no embalming process and the body isn't outfitted in fancy clothes for a viewing. The simple answer is that traditional funerals are more expensive because they involve a lot of staff and accompanying processes.
Advantages of simple cremation?
The simplicity of cremation means a faster and less expensive alternative to traditional burial
Cremations don't take a prolonged amount of time, which allows you to say goodbye in a shorter period
It simplifies the process with only one document needed for basic disposition
You can rest easy knowing that your loved ones will never need to be concerned about where their remains are