Cremation Service in Grand Blanc, MI
LEARN MORE ABOUT CREMATIONS IN GRAND BLANC, MI
Feeling at peace is a privilege, and something all of us should rightfully insist on. Detroit Cremation Society offers simple, affordable & worry-free cremation in Grand Blanc, MI and the surrounding areas. For years, we have been a hospitality-focused company to eliminate the stress and high costs of final dispositions. By providing families with just the necessary services needed, we can keep the price to you very affordable while at the same time, preserving the dignity of your loved one. Our remarkable facilities were designed to create a modern and comfortable place for funerals, celebrations of life, and quiet final goodbyes. If you have any questions please call us at (810) 603-7249 for more information, our friendly and professional staffs are ready to answer you. 
Feeling at peace is a privilege, and something all of us should rightfully insist on. At Detroit Cremation Society in Grand Blanc, MI we offer our expert cremation services to anyone in the region who is in need. We offer competitive prices that will be more affordable for everyone involved in your final ceremony and we are doing this for many years now with respect and love to our clients. If you have any questions please call us at (810) 603-7249 for more information, our friendly and professional staffs are ready to answer you!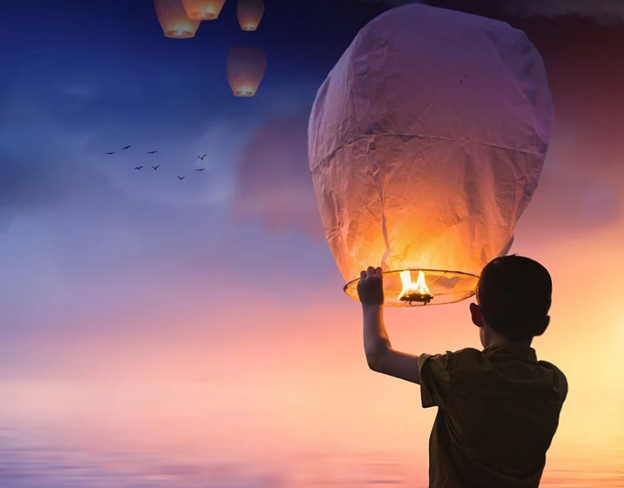 Understanding the differing basic steps of procedures like planning a cremation in Grand Blanc, MI, can be helpful when considering which option is the right death care solution for your situation. The professionals at Detroit Cremation Society work to support grieving families with straightforward, respectfully handled cremation services. These procedures are performed in compliance with all relevant laws and regulations.
After the deceased's body comes under our care at Detroit Cremation Society, the remains are placed in cold storage. This helps to slow the natural process of decay that begins as soon as the death occurs. Working with the coroner's office to obtain the appropriate paperwork is an integral part of our process. We must have permits in hand before cremations can be completed. The timeline varies but may take as long as a week or so. Because cremation cannot be reversed, these steps must be fulfilled in order.
Once permits and paperwork are all in hand, the process can begin. First, the body of the deceased will be cleaned and dressed for burial. Next, a cremation casket is made from a rigid, flammable material such as sturdy cardboard, particleboard, or thin plywood. This receptacle will hold the readied remains to protect the privacy and dignity of the deceased during cremation. With the remains inside this casket, the cremation chamber is ready to be loaded. Once everything is secured within the chamber retort, the high heat is applied, and flames engulf everything inside.
After as little as an hour and a half, the flames are spent, and the contents of the chamber are consumed. Visible fragments of dried bone pieces will still be evident. After cooling, these will be collected and made a uniform consistency. This final state of the remains is usually called ashes, cremated remains, or cremains. The designated contact will be reached to coordinate the transfer of these ashes to the family. Cremations are only performed one at a time. Security and best practices ensure that the identity of the deceased is verifiable throughout the process.
BENEFITS OF CHOOSING CREMATIONS IN GRAND BLANC, MI
So what are the benefits to choosing a Grand Blanc, MI cremation service to handle the need of caring for the deceased remains? There are actually lots of reasons. Here you can see just a few.
A Softer Final Footprint: Cremation services are thought to be a gentler return to the earth than traditional embalming and casket burial. The toxic chemicals used to preserve and sanitize the body temporarily are buried in the ground with your loved one when embalming has been performed. Synthetic caskets and concrete burial vaults are difficult for the earth to break down. In addition, the land available for burial needs is not necessarily limitless. Needing less space for burial or forgoing burial altogether can make a difference.
Less Expensive: When considering the costs for final arrangements, the options can certainly add up. It is undoubtedly an available choice if you have the means and want to hold a full-scale service. Detroit Cremation Society was specifically made to support those who need dignified options at less expense. Traditional funerary services can cost quite a lot of money. Most of that is because some more services and goods will be purchased with that format. If you need fewer services, you will pay less money in the end.
More Choices: Cremation services open up the number of choices you have for when (or if) you hold an honoring service such as a memorial. Since the remains are not held in a casket for a memorial service, this can work well after cremation. Memorials can also be scheduled further out than a funeral service since the deceased remains need not be there. This can offer more time for planning and the gathering for that event.
Final disposition solutions can also invite more variance when cremation has been handled. Instead of being limited to only burial options, the ashes could be contained for display or scattered in a beloved natural setting. If you want to have the most death care options, cremations in Grand Blanc, MI, might hold the key to that for you.
Work With Caring Professionals
To select a caring and competent provider to handle your needs with cremations in Grand Blanc, MI, you will want to find out more about Detroit Cremation Society. With an experienced and honest staff that stay up to date on best practices, current trends, and continuing education, your family will be in good hands.
You can trust that there will be no surprise charges or hidden add-on fees when it comes time to pay for these services. If you would benefit from learning more about our process or hiring our services, please call (810) 603-7249. Preplanning and immediate needs can be accommodated. We are conveniently located at 8253 S Saginaw St, Grand Blanc, MI 48439.
SIMPLE CREMATION SERVICES FAQS
What is direct cremation?
Direct cremation means no embalming, no services - but does include the cremation procedure itself. It only involves using fire or intense heat to remove all organic matter, while also removing any metals that might be present in the bone. It's quick and simple. The customer doesn't have to worry about purchasing a coffin because there won't be anything left after direct cremation anyway, however, if you so choose you can opt for an urn instead of an urn certificate.
What is direct cremation?
People opt for the cheapest and most practical way to deal with their deceased loved one. We want to keep it simple and affordable, while still paying our last respects.
A funeral can be held after a direct cremation service and a religious leader and others may give heartfelt speeches about the deceased person. The family members and friends who gather for this kind of event will often exchange memories, stories, or anecdotes about how their loved one touched them in some way.
How is direct cremation arranged?
Transport your loved one into our care
"Worry-Free"™ cremation – crematory fee included
Preparation of the required documents and authorizations
Cremation container and temporary urn