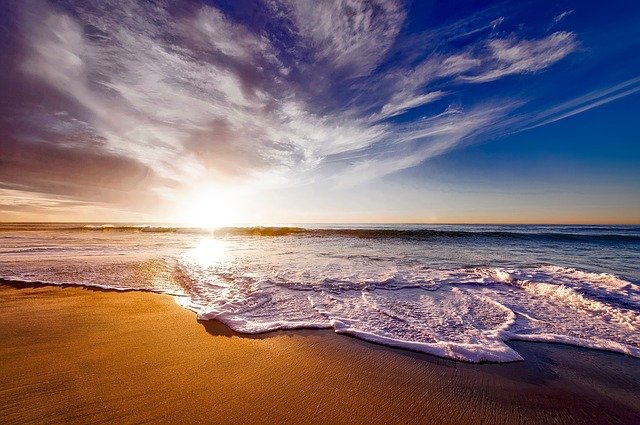 In the last few years, the trend of choosing cremation services Grand Blanc, MI, as a method of final disposition is becoming increasingly popular in America, Europe, and elsewhere. Part of it can be attributed to lower cost and ease of doing but some families prefer it to traditional burials due to a myriad of creative ways it offers to honor the lost loved one.
Below are some of the unique and exciting ways you can have in scattering or store the cremated remains:
1. Bury in Nature
If the deceased loved to travel and explore the beauty of nature, then give a perfect final tribute to the departed soul by burying their remains in an aesthetic landscape or scattering them from a mountaintop. Else, you can also choose any special place where the deceased loved to go.
That way, you will be giving your loved one perpetual peace and salvation by burying them in a place where you can go and remember them in a peaceful, aesthetic environment. Moreover, you don't have to spend any extra bucks to bury them in nature.
2. Bury in Your Garden
It's also an inexpensive and far more personalized option to bury the urn or ashes in your backyard. Knowing that your loved one is always near you will positivity to your life and motivate you to achieve your goals.
You can also mark the small space with meaningful items to give it a more personal touch.
3. Grow Them in a Tree
For many people, the mere thought of keeping the ashes on the mantle creeps them out. Looking for another unique way, grow them into a tree. Spread the ashes under a plant and with time and care, as you see this plant grow, you'll be able to remember the loved one in your own unique way.
If you want to spend more, buy a "living urn" wherein your loved one's ashes are mixed with essential nutrients to grow a plant in your garden or at a place of your choosing.
4. Shoot Them into Space
Only a few of us will ever make it to the moon or maybe be lucky enough to be able to visit Mars, but what are you sending your loved one's ashes in a galaxy far, far away? How personalized and amazing it sounds and how perfect a tribute it will be if you're the departed soul who always had the desire to visit outer space – though it will cost you thousands of dollars.
5. Take Them on a World Trip
Who doesn't aspire to travel across the world and visit some of the most beautiful and tourist sought after destinations? If your loved one was one of them – an avid traveler – you could take the ashes on a trip around the world- especially the places they wanted to visit but couldn't.
An added benefit of this option is that you're going to overcome your grief and sorrow in no time. You can also lay their ashes to rest at their favorite destination after cremation services Grand Blanc, MI.
---
Related Posts