Many people shy from approaching a grieving family member or friend for the fear of saying something that may hurt them after cremation services Flint, MI‌. Or often, people don't know what exactly to say to make them feel strong and optimistic.
During such critical times, a few words of condolences can make your close ones happy; bring a smile to their face; and give them emotional relief.
On the flip side, some words can make you embarrassed. Given this, we have compiled a guideline on how should how to console a grieving person.
1. Listen to Them Attentively
The rule of thumb, focus on listening to the grieving rather than speaking. Avoid taking the lead or changing the subject when the bereaved is mentioning the dead subject or sharing his/her inner feelings. Give the bereaved a shoulder to cry if it helps.
When the mourning persons see how carefully you're hearing and acknowledging their story, they feel encouraged. Let them know the deceased will never be forgotten and his/her memory will be alive forever. Simply listening to them and sharing their feelings without uttering a word can comfort them.
2. Talk About the Deceased
Many people make the mistake of directly offering their condolences. Try to begin the conversation with a candid talk about the deceased.
When deemed appropriate, ask sensitive questions such as "Do you feel like talking?", "Is there anything I can do for you?" Such questions will invite them to express their feelings openly and take the weight off their shoulders.
3. Express Your Disbelief and Sadness
Don't act as if nothing has happened. Even if you didn't know the departed soul well enough, be sure to express your grief. Make the mourning friend realize you are there to listen to them and that you care about them and the deceased.
Start with something simple such as, "I am still in shock on hearing the news," "I can't believe he/she (name) has left us," or "I am sorry it happened to you." By acknowledging the situation, you are sharing the feelings of the bereaved.
The grieving person is emotionally overwhelmed and needs to be told to stay strong again and again. With every word of sympathy and support, the pain lessens and the healing process accelerates.
4. Never Compare the Loss
One of the worst ways of offering your condolences is by comparing your loss in any way. Just because you have experienced a similar situation in the past won't make the grieving person feel any better. It may work sometimes but mostly; it creates an uncomfortable situation.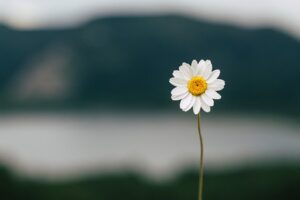 Also never use sentences such as "It's God's Plan," "You still have many things to be thankful for," or "he/she is in a better place right now." Such cliches may provoke an angry response from the bereaved.
5. Give Them Personal Space
Never tell what a grieving person should or shouldn't do. It's perfectly natural to cry in front of you. Don't press or force them to express their emotions, rather sit silently. If you can't do anything else, hug them press their hands, or have sympathetic eye contact. Cremation services Flint, MI‌, invoke strong emotions.
---
Related Posts