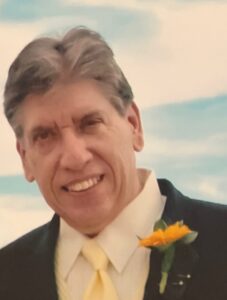 Dean Mark Kocsis, a 34 year resident of West Bloomfield, Michigan passed away unexpectedly on February 3, 2023 at the age of 70.
Dean will be dearly missed by his wife, Nancy and children; Mallory Van Brocklin, Alex (Dana Liu) and Aleza Kocsis.
He was a beloved "Papa" to his grandchildren, Ayzlyn and Ryker Van Brocklin. He is also survived by his sisters, Pam (Culver) and Cindy (Frank) and numerous extended family and friends. Dean was preceded in death by his parents, Frank and Beatrice, brother Christopher and son Nicholas Francis.
After attending the University of Michigan, Dean established his domestic and international automotive career over the course of 46 years, while securing numerous automotive patents; most notably in interior and airbag safety. Dean loved the challenge of his work, restoring cars, meeting up with friends, but most of all he loved his family and being a grandparent.
A memorial celebration of Dean's life will take place in the summer.
Dean's obituary was written by his loving family.
Let the family know you care by sharing this tribute.